Simplicity Scents
Finding the simple beauty in everyday living. 
We believe in creating peaceful and purposeful spaces where people come together and memories are made.
Scent is such a powerful thing. It has the ability to evoke feelings of nostalgia and sentiment, unlocking past impressions that you may not have known were there.
We hope our fragrances allow you to create fond memories of you and your home. Let us help you find your signature scent today.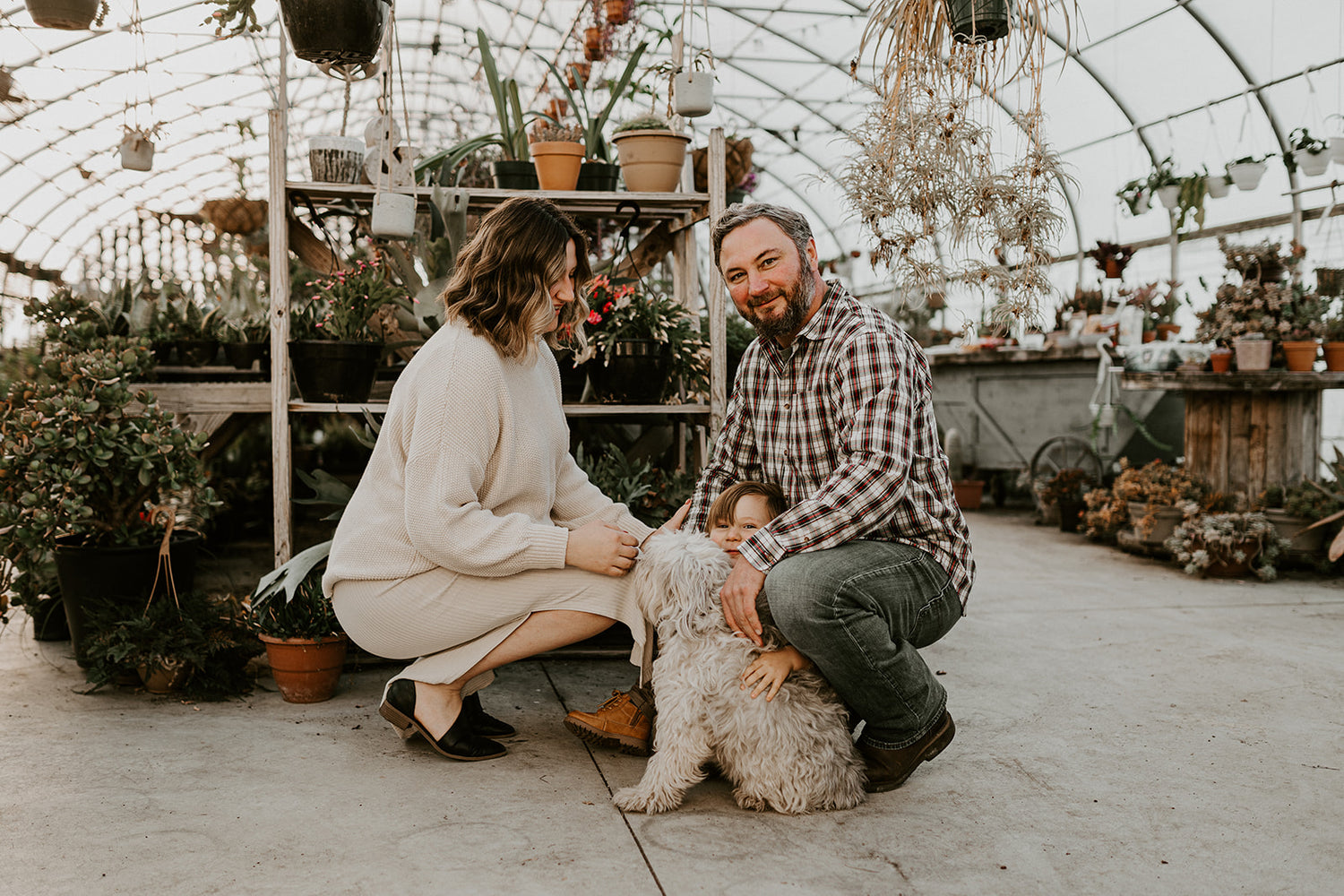 A Family Affair
Meet Brian and Meg, the owners of Simplicity Scents. In 2020, after having their first baby, Meg, a fine artist and craftsman, used her talents to help with her husband's business, Floral Simplicity. Now with Brian's knowledge and Meg's taste, together they have joined forces to create Simplicity Scents. Alongside a small team of employees, they play a role in every aspect of the business. From customer service to packing orders, and now we have two sets of little hands (our children) helping too! Simplicity Scents truly is from our family to yours.
THANK YOU FOR YOUR SUPPORT!
Our Philosophy
MADE IN USA

Everything is sourced, made, and packaged right here in our home country. We believe spending more dollars here in the United States of America helps us all. Purchasing from us, you are not only supporting this company, but you are supporting all of the companies that supply us with top-quality materials. You are contributing to sustaining a supply chain right here.

SUSTAINABLE LIVING

Our sachets are made with partially recycled paper packaging with biodegradable inks.The fragrance is applied to an inert organic substrate commonly found in potting soils.Each fragrance is our own proprietary blend of non-caustic synthetic and essential oils.

SUPPORTING LOCAL ARTISTS

We are honored to work with extraordinary artists.We love knowing that each one of our sachets has been designed by hand and photographed here in the USA.You are getting a true piece of artwork with your purchase.

GIVING BACK

Here at Simplicity Scents, we believe in being good stewards of what we have been given. We pledge 10% of profit to charity, but in all of our years in business, we have been blessed with enough to be able to give well above that mark.Even so, giving isn't something that's a number; it's seeing a need and meeting it with compassion. We have personally worked with or met every person and organization we support. Being hands-on in giving is important to us, and many times, that is far greater than anything money can buy.We see giving as an investment in loving others.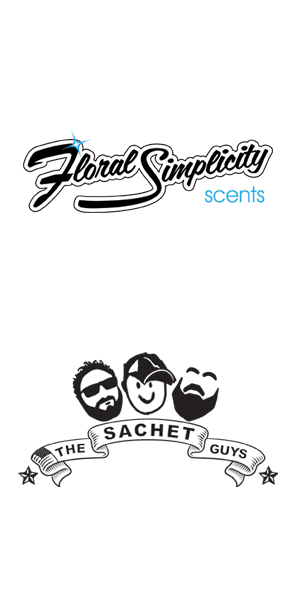 How We Got Started
In 2007, Brian was looking to get out of the fast pace of the corporate world. A friend brought him a product to source, and instead, Brian created it. 
With the help of his two friends, they completed a 300,000-piece order for A.C. Moore. Brian made it official and brought his two friends Mike and Mike on board, making them the "sachet guys.'' 
After starting with only six scents, Floral Simplicity grew into what is now Simplicity Scents. We now produce products for large companies and mom-and-pop stores around the country and worldwide.
We thank you for coming along for the ride and being a part of the process. We would not be here today without the support from all of you!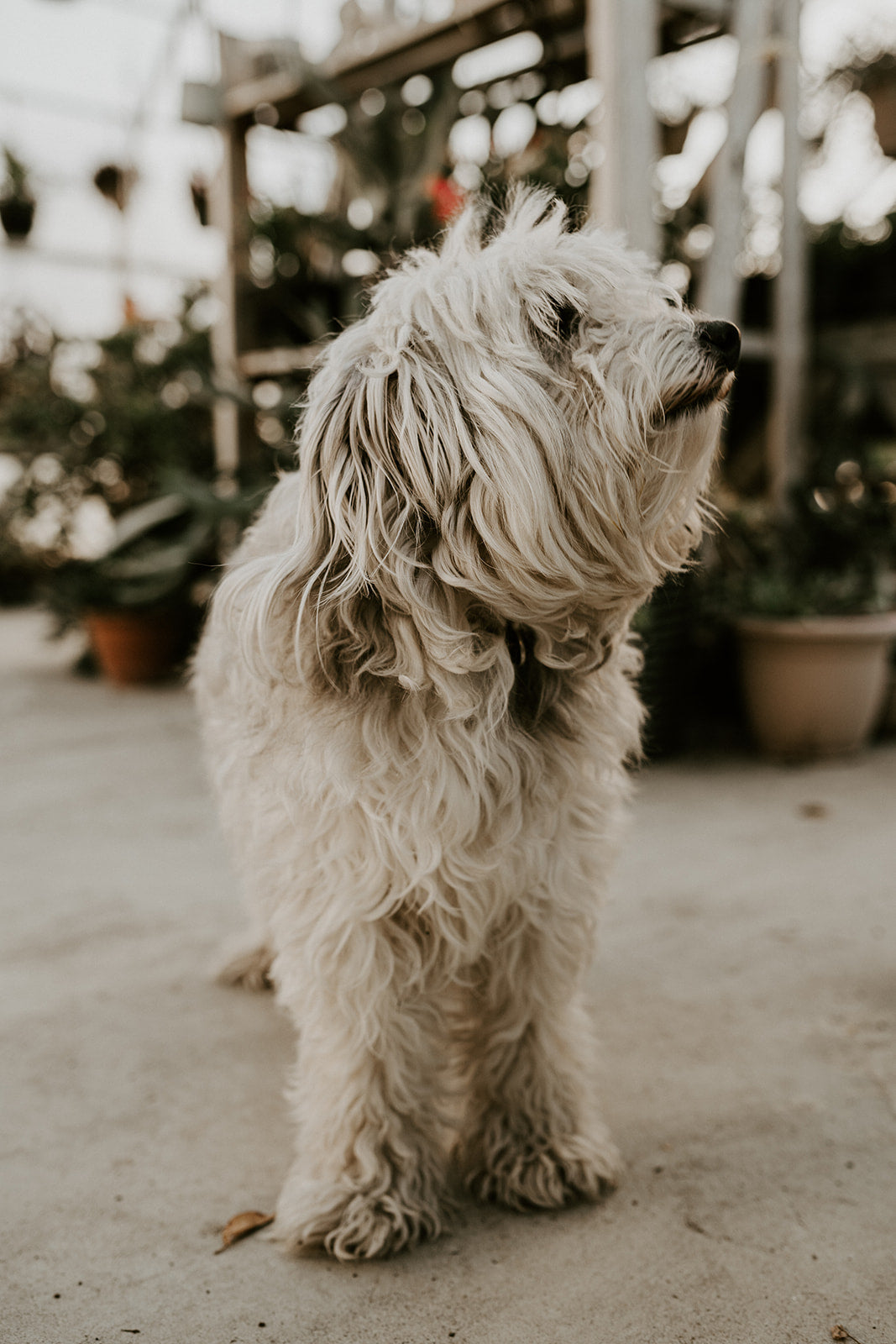 Wadsworth
Meet our shop dog, Wadsworth!
Although you may not get the chance to meet face-to-face, Wadsworth goes to the shop with us everyday and packs your orders. He thanks you for the treats he receives from our trusty UPS driver. Without your orders, he would not have his daily milk-bone to bury. He sends his love through virtual kisses and snuggles.